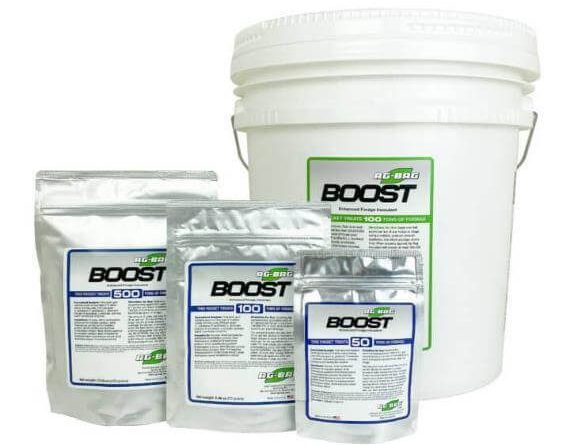 Your forage is more valuable than ever before.


Ag-Bag Boost enhanced forage inoculant is available as dry and water soluble featuring an exclusive 4-strain bacteria blend and enzymes for all crop types. Boost protects your forage by providing aerobic stability and preserving forage nutrients. Ag-Bag Boost can be used in forage bags, piles, bunkers, and forage baleage. Ag-Bag Boost is backed by proven research over a variety of crop types.

Why Use Ag-Bag Boost?
- Quickly start fermentation
- Lower pH for aerobic stability
- Prevent Spoilage, in storage and feed out
- Stabilize feed out temperature to preserve forage nutrients
- Better digestibility with added enzymes
Ag-Bag Boost Brochure
Give Us A Call 419-753-2323